We have several facilities on the Campus that every resident has access to.
Theater: Watch a movie with your friends!!  In one of the classrooms, we have a cinema screen (3 x 2) on the wall where you can hang out and watch a movie with your friends. It's a simple system where you can stream anything you want to see!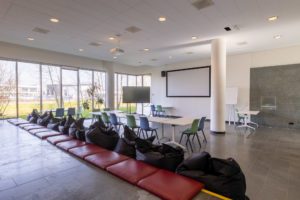 College Café: Unfortunately, we do not currently have a catering service in our College Café. We hope to restart this in the future. In the meantime, you can use this space to hang out, chill, do homework, or work on a project with your fellow students.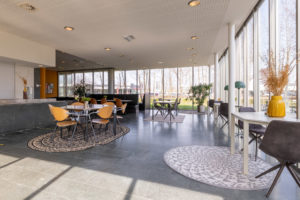 Garden: We have a beautiful sunny garden around the Campus. Here you can sit and chill with your friends at various picnic tables.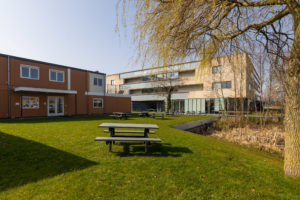 Table tennis, foosball table & pool table: In the central hall of building 540 we have a table tennis table, foosball table & pool table that can be used free of charge. In the garden there is another table tennis table.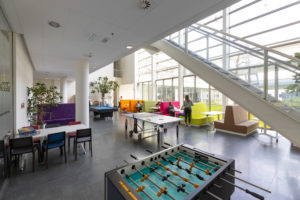 Common areas: Throughout the building we have several common areas with comfortable sofas, cozy sitting areas and study areas. We also have board games and books available. In or next to each kitchen are dining tables so you can cook and eat together.